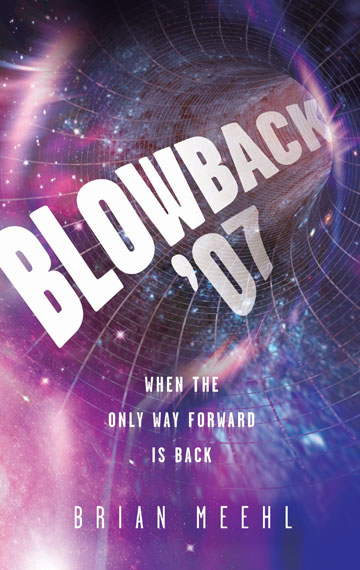 Available in:

Paperback, Kindle (coming soon!), Hardcover (at blowbacktrilogy.com).
Clashing teenage twins Arky and Iris have one thing in common: an ancient musical instrument left to them by their mother. When Iris plays the strangely curved woodwind, the trouble begins; Arky's friend, Matt, the school's star quarterback, disappears.
Transported to 1907 and the Carlisle Indian School, Matt is forced to play football for Coach Pop Warner as the Carlisle "Redmen" revolutionize Ivy League football. Matt's struggle to "play his way home" is complicated when he falls in love with an Indian girl.
Meanwhile, Arky and Iris discover a cache of secrets that might bring Matt back and lead to the ultimate rescue: their mother, trapped in the past.
Blowback '07 ignites a century-spanning trilogy. Blowback '63 and Blowback '94 will send Arky and Iris to the illuminating past and transform them in ways they never imagined. After all, as their mother once cautioned, "Every road to the future winds through the past."