PIPSQUEAK –
Brian's adventure began in a pushing and shoving match with his twin brother Tor to see who would be first in birth. Tor won. Brian pouted for six minutes before heading for daylight. Coming in second and being the youngest of four kids sealed his fate as an extrovert. He soon donned the black cape, hat and mask of Zorro. In this picture, his brother has probably stolen his sword and Zorro is coming to the rescue. The mask was perfect for hiding tears.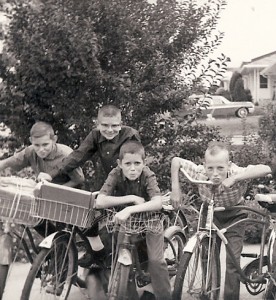 KID
Growing up in Iowa, Brian spent his youth doing a little of everything: building forts in the woods, sports, trying to kiss girls and getting in his share of trouble. There was the time an outlying convenience store burned down. Brian and his bike-riding buddies were the "second responders" on the smoldering scene. For two days, they searched and rescued hundreds of candy bars that had not melted in the fire. Then the parent siren went off, heavy equipment arrived and bulldozed the site. Brian and his friends were left scratching their sugar-crazed heads; they had been raised to waste nothing and here were the grown-ups burying perfectly good candy with a nice smoky finish. It was Brian's first realization that kids didn't have a monopoly on dumb.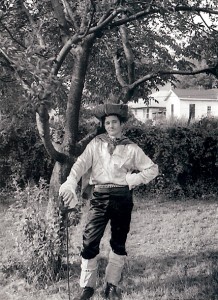 TEENAGER
Brian was an avid art student until he got roped into a high school play. His artistic slate was wiped clean by the waves of laughter and applause crashing over the footlights. When he came up for air, his inner-Zorro had been reborn. Brian raised his sword and tilted at the theater!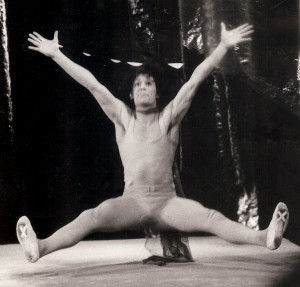 DOG AND MONSTER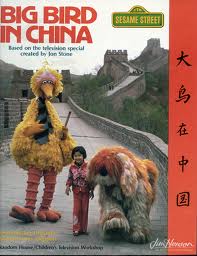 After a brief tour of college, Brian joined a theater company (should've been called The Noisy Mime Theater) and barnstormed around the country for five years until he landed on Broadway in Mummenschanz. Joining the cast of Sesame Street as Barkley, the big sheepdog, he was soon doing other Muppet characters: Telly, Grungetta, the first Elmo. (Brian claims to be Elmo's "grandfather" because two puppeteers later Elmo finally met the hand that would make him a Super Monster.) As Barkley, Brian frolicked through China and Japan in specials with Big Bird. Work on several Jim Henson films included the chance to breathe his last as the Dying Master in The Dark Crystal.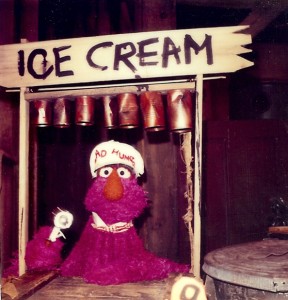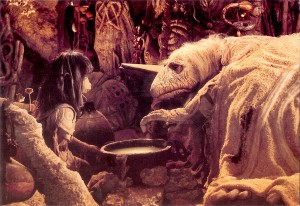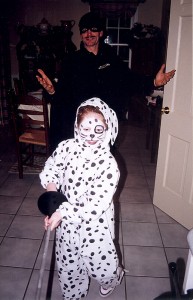 GROWN-UP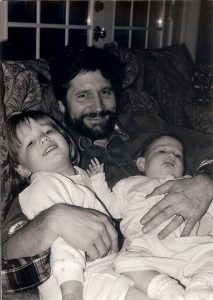 While Brian loved the outrageous fun of being a Muppeteer and working for Henson, something was missing: a family that wasn't so furry. He swapped his life in front of the camera for life behind it. He put down his puppets, picked up the pen, and began writing for kids' shows: The Magic School Bus, Between the Lions, Cyberchase. After lugging home his first Emmy and leaving it on the kitchen counter, one of his sleepy daughters said it best: "Cool."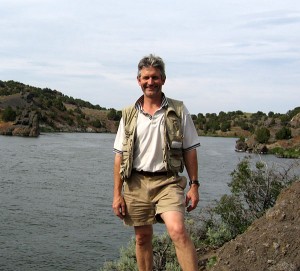 AUTHOR
Every TV writer has a weakness. Brian's was writing long. The cure arrived in writing a novel: a cure he is now addicted to. He will keep writing books as long as he can paw through the burned-down candy store of life, rescue untold stories with a campfire finish, and share them with reader buddies.